Swim Star - STAmark Online Accreditation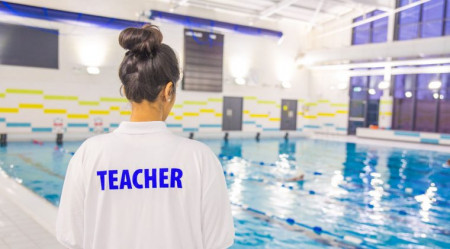 Swim Star - STAmark Online Accreditation
Online Learning
Is this product for your individual use?
Description
Take your swim school business to the next level by gaining recognition and a stamp of approval from a national governing body in swimming and an international award-winning organisation.
STA's Swim Star Swim School programme has been designed to support independent swim schools within the UK and across the globe, to showcase their commitment to maintaining the highest standards of health and safety, business procedures, teaching and customer service.
Joining the STA Swim Star family is easy – no matter the size of your business, this programme is simple and straightforward so you can stand out of the crowd sooner rather than later.
Steps to Becoming a Swim Star Swim School
Ensure you have STA membership.
Purchase your STAmark online programme and Business Policies Checklist for just £85 to certify. You can dip in and out of the programme and complete in your own time.
Success! Shout about your new status. Download your Swim Star Swim School logo upon completion of your STAmark and attach it to all your marketing material and share our press release template – it's time to celebrate and spread the word in your local community.
Keep it going! Renew your Swim Star Swim School status by completing the STAmark every 2 years.
What does the STAmark Online Programme Cover Exactly?
The main accreditation includes mandatory topics which must be passed to obtain your STAmark accreditation. Go the extra mile by completing the optional topics to demonstrate further understanding in specialised fields.
Mandatory Topics
Managing Health and Safety
Operating Procedures
Documented Systems and Procedures
Staffing and Managing Development
Site Specific Environmental Protocols
Teaching Swimming Lessons
Customer Care
Emergency Action Plan
Bolt-on Topics
Business Development and Marketing
Pool Plant
Baby Safe Pool
(Please contact STA if you would like to undertake any of the above bolt-on modules)
The STAmark also includes an internal audit checklist to ensure your business has the correct documentation and policies in place.
Benefits
Further 5% discount off STA awards
Network with other Swim Star Swim Schools in our exclusive Facebook group
Optional personalised branding on Swim Star Swim School marketing materials
STA product and service support
Feature on the Swim Star Swim School search engine on www.sta.co.uk so parents can find you easily
Trade prices on Konfidence products
Free success trackers for every learner so they can track their swimming journey
10% discount off Ault Insurance upon completion of STAmark